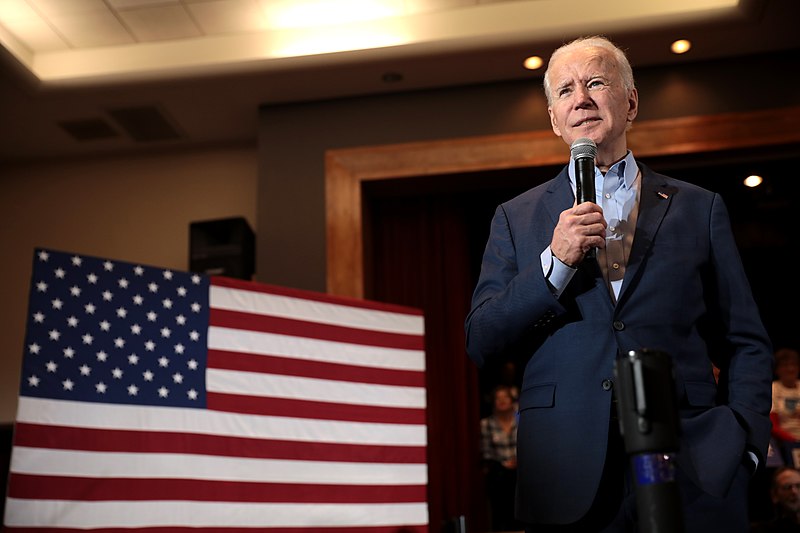 On January 20, 2021, Joe Biden was inaugurated as the 46th president of the United States, bringing the opportunity for a change in the trajectory of US-China relations, which had reached a
low point during the Trump administration.
Over the past four years, there were escalating trade tensions that culminated in a trade war and the imposition of sanctions on Chinese technology companies.
Since Biden's election, there has been close attention from political and business stakeholders on the direction of the new administration's policy towards China.
Will the Biden administration seek accommodation with China or capitalize on the new status quo established by its predecessor?
China Briefing had previously monitored and documented major developments during the US-China trade war in the Trump era.
Here, we present an updated timeline that will track significant developments impacting bilateral ties between the world's two largest economies under the Biden administration.
US-China Relations in the Biden Era Day 895 (July 3, 2023): China's Ministry of Commerce Imposes Export Restrictions on Key Metals for Chip Production.
China's Ministry of Commerce (MOFCOM) has announced the imposition of export restrictions on 14 gallium and germanium items, essential metals used in the production of chips and other electronic components, in order to "safeguard national security and interests." These restrictions will take effect on August 1.
Exporters will now need to apply for an export license from MOFCOM to obtain permission for exporting the restricted items. If, during the application review, it is determined that the restricted items could "significantly impact national security," the application will be sent to the State Council for further approval. Exporters who violate the export license requirement may face penalties and criminal liability.
These export restrictions are based on China's Export Control Law, which was released in 2020. This law empowers the government to impose restrictions on the export of certain commodities to "safeguard national security and interests, fulfill international obligations such as non-proliferation, and strengthen and standardize export control" (Article 1 of the Export Control Law).
Although the announcement does not specify targeted export restrictions towards any particular country, it is widely seen as a response to the US' export controls on key semiconductor technology. In October 2022, the US Department of Commerce implemented new export controls on advanced computing and semiconductor products, requiring companies to obtain a license for exporting these products to China. Several other countries have followed suit in the subsequent months.
China is a major producer, accounting for approximately 80 percent of the world's gallium and 60 percent of the world's germanium. Consequently, these export restrictions have the potential to significantly limit access to these crucial materials for certain producers and lead to price increases, considering the limited alternative options available. However, analysts suggest that the impact may be mitigated depending on the current stock of materials and the duration of the restrictions. Photo by Gage Skidmore from Surprise, AZ, United States of America, Wikimedia commons.