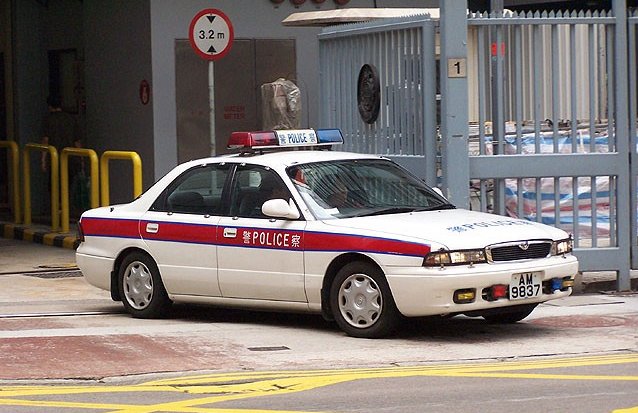 Hong Kong police have conducted a raid on the family home of Nathan Law, a prominent pro-democracy activist who is currently in exile in the UK. Reports indicate that Mr. Law's parents and
one of his brothers were also taken away for questioning during the operation. This incident follows the recent issuance of arrest warrants and a substantial bounty for Mr. Law and seven other activists by Hong Kong authorities. The activists, accused of colluding with foreign forces, face charges under the stringent national security law imposed in the territory in 2018. The developments have sparked international condemnation and concerns over human rights violations in Hong Kong.
The police raid on Nathan Law's family home took place on Tuesday morning, with details of the operation and the items seized remaining undisclosed. Mr. Law, who sought political asylum in the UK in 2020, has yet to comment on the incident. The raid comes a week after the Hong Kong authorities issued arrest warrants and rewards for information leading to the capture of Mr. Law and seven other exiled activists.
Hong Kong Chief Executive John Lee stated during a media briefing that investigations against the activists would be intensified, and efforts would be made to pursue them for life. He further emphasized the pursuit of "forces behind the scenes" supporting the activists. Referring to them as "rats on the streets," he urged people to avoid them. The Hong Kong government's hardline stance and increased efforts to target pro-democracy activists have drawn criticism and raised concerns about the erosion of civil liberties and freedom of expression.
Countries where the activists currently reside, including the UK, the US, and Australia, have condemned the arrest warrants issued by Hong Kong authorities. These countries lack extradition treaties with China. However, there have been recent arrests in Hong Kong of individuals connected to the activists, and authorities have not ruled out the possibility of more arrests.
Speaking to the BBC, Nathan Law expressed the need for increased caution following the announcement of the arrest warrants and rewards. While he feels relatively safe in the UK, he highlighted the potential risks of informants providing information about his whereabouts or extradition attempts if he were to transit through certain countries. Law acknowledged that he must lead a more vigilant and careful life to ensure his safety.
The raid on Nathan Law's family home marks an escalation in Hong Kong's crackdown on pro-democracy activists living abroad. The actions by Hong Kong authorities have drawn international condemnation, highlighting concerns over human rights and the erosion of civil liberties in the territory. The developments surrounding Nathan Law and his fellow activists have further strained relations between Hong Kong and the countries where they have sought refuge. Photo by Users Liftarn, Dennisbus on en.wikipedia.