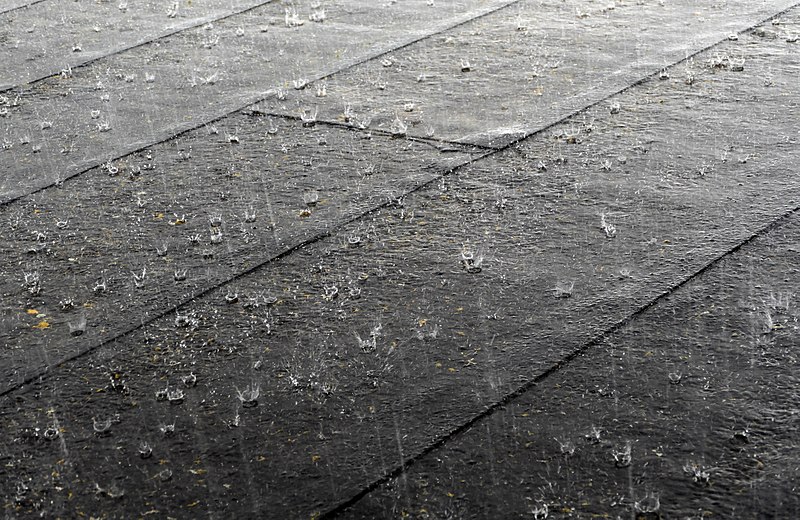 Hong Kong and southern regions of China are currently grappling with widespread flooding as they face some of the most severe rainfall on record. The deluge, which began on Thursday, has
led to submerged streets and subway stations in Hong Kong, prompting the closure of schools and workplaces.
The Hong Kong weather bureau has described this downpour as the most significant in the city's history in nearly 140 years. Emergency services have been tirelessly working, with over 100 individuals already transported to hospitals, and numerous dramatic rescues carried out.
Photographs from Thursday night depict torrential rain transforming streets into turbulent rivers, inundating shopping centers and public transportation hubs. Videos circulating on social media captured individuals seeking refuge on the roofs of cars and other elevated structures to escape waters that reached several meters in height in some areas, effectively blocking subway entrances.
The critical cross-harbor tunnel, which links the main island to the Kowloon peninsula in the north, became submerged. Furthermore, the heavy rain triggered landslides in the mountainous regions of Hong Kong, leading to the closure of certain highways.
As of Friday afternoon, the downpours had slightly eased, leading authorities to downgrade the rainstorm warning from "black" to "amber." Nevertheless, they cautioned that showers were anticipated to persist until Saturday.
Authorities had initially issued the black warning on Thursday when rainfall surpassed 70mm per hour. Later that night, the Hong Kong Observatory reported an hourly rainfall of 158.1 millimeters, the highest ever recorded since records began in 1884. Between 18:00 local time and midnight, over 200mm of rain was recorded on Hong Kong Island, Kowloon, and the northeastern part of the city—a quantity surpassing the typical rainfall for certain entire months.
Heavy rainfall has also affected southern China, particularly the city of Shenzhen, located across the border from Hong Kong. Shenzhen reported its heaviest showers since records began in 1952. Consequently, numerous flights have been suspended in the broader Guangdong province, and local authorities have advised residents in low-lying areas to consider evacuation plans. Southern China is home to tens of millions of people, residing in densely populated coastal regions.
On Thursday night, Shenzhen released water from its reservoirs after notifying Hong Kong. This action prompted questions from Hong Kong residents online, with concerns about whether it exacerbated the flooding in their city. However, Hong Kong's security chief, Chris Tang, assured on Friday that the water discharge had no impact on the flooding in Hong Kong and was deemed safe for both Shenzhen and Hong Kong.
China's meteorological administration anticipates continued extreme rainfall in the southwestern region of the country on both Friday and Saturday. This latest deluge follows closely on the heels of two consecutive typhoons, Saola and Haikui, that struck southern China recently, resulting in a citywide shutdown in Hong Kong. The intensification and increased frequency of tropical storms, largely attributed to climate change, have led to heightened instances of flash flooding and more extensive damage. Photo by W.carter, Wikimedia commons.