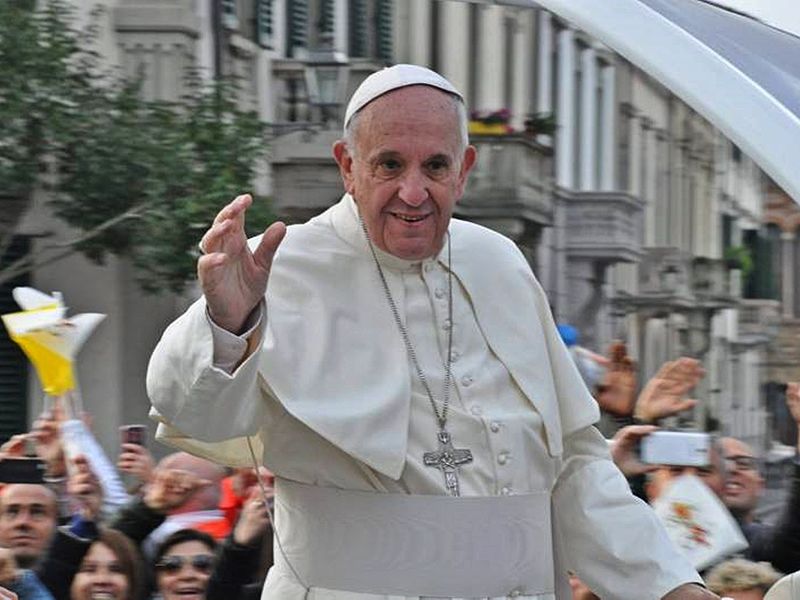 Yesterday, Pope Francis gave his approval for the installation of Bishop Joseph Shen Bin as the new bishop of Shanghai, despite the Vatican's criticism of China for transferring him without
consultation, which violates the bilateral agreements between the two parties.
In an official statement on Saturday, the Vatican announced that Bishop Joseph Shen Bin had been appointed to lead the vacant position in the Shanghai diocese. However, Cardinal Pietro Parolin, the Vatican's Secretary of State, expressed separately in an interview that the Vatican was not consulted when Bishop Shen was moved from the diocese of Haimen in Jiangsu province to Shanghai.
Cardinal Parolin stated that the unilateral action contradicted the "spirit of dialogue and collaboration" outlined in the landmark 2018 accord on the appointment of bishops. The secretive agreement has faced criticism from conservative Catholics, who view it as a compromise with communist China. Nevertheless, the Vatican has defended the accord as an imperfect but necessary means to establish some form of dialogue with Chinese authorities for the benefit of Chinese Catholics.
Cardinal Parolin further explained that Pope Francis approved Bishop Shen's appointment "for the greater good" of the Shanghai diocese, as he is considered an esteemed pastor. This incident marks the latest dispute between the Vatican and China regarding the transfer of bishops.
In November, the Vatican accused Chinese authorities of violating the 2018 agreement by installing a bishop in a diocese not recognized by the Holy See. The purpose of the pact was to bridge the long-standing divide between the underground Catholic community loyal to the Pope and the state-backed official church in mainland China. It was the first time since the 1950s that both sides acknowledged the Pope as the supreme leader of the Catholic Church. Photo by Zebra48bo, Wikimedia commons.