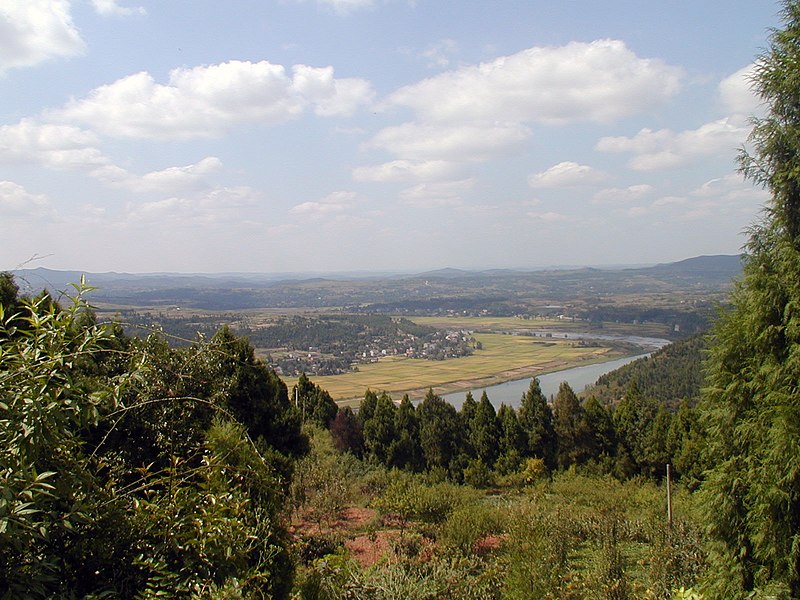 China has embarked on an ambitious quest for natural resources buried deep underground as engineers recently began work on a new super deep borehole in the Sichuan Basin. The hole is
expected to reach a depth of 10,520 meters (34,514 feet) in southwest China, where engineers hope to discover a natural gas reserve. This follows another ongoing drilling project in the Tarim Basin in China's northwest region of Xinjiang, aiming for a planned depth of 11,100 meters (36,417 feet).
These super deep boreholes, if completed, would rank among the world's deepest man-made holes, but they still fall short of the record held by the defunct Kola Superdeep Borehole in Russia, which reached a depth of 12,262 meters (40,229 feet).
Beyond breaking records, these projects hold both scientific and commercial significance. Deep drilling provides valuable insights into the Earth's formation and geological timeline, while also potentially unlocking lucrative energy reserves buried deep below the surface. The companies involved in the Chinese boreholes are major state-owned oil conglomerates, with the Sichuan Basin project being operated by PetroChina Southwest Oil and Gasfield Co, a subsidiary of China National Petroleum Corporation.
The drilling efforts are seen as essential for exploring deeply buried resources and advancing China's oil and gas engineering capabilities. However, the projects also present "world-class challenges" for the engineers to overcome, as they venture deeper into the Earth's crust.
China's quest for energy security is driven by its significant energy needs as the world's second-largest economy and top carbon emitter. While the nation has made strides in renewable energy, it remains a major producer of planet-heating pollution and is simultaneously ramping up coal production. Chinese leader Xi Jinping has prioritized future energy security as a national concern, setting carbon peak and neutrality goals for 2030 and 2060, respectively.
As China accelerates its efforts to explore natural resources and embrace renewable energy, it firmly asserts its path to environmental goals, independent of external influence. As the world grapples with the climate crisis, the drilling projects represent China's determined approach to securing its energy future. Photo by Ourima, Wikimedia commons.