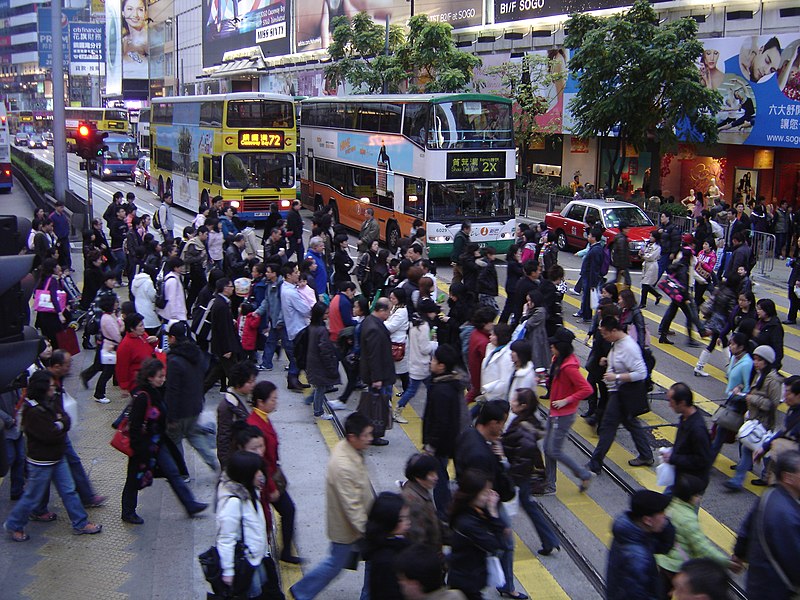 Hong Kong's population experienced a 2.1% increase from mid-last year to June this year, according to provisional government data released on Tuesday. This marks a significant upturn, the
first since a downward trend began in 2020 due to strict COVID-19 measures.
During this period, the number of residents in the city grew by 152,000, bringing the population of this special Chinese administrative region to 7,498,100 as of mid-2023.
This figure represents the highest count since 2019 when the mid-year population reached 7,507,900.
The government attributes this rise to the easing of COVID-19 measures since the second half of 2022 and the resumption of normal travel between Hong Kong, the Chinese mainland, and the rest of the world.
The government stated, "Many Hong Kong residents who stayed abroad during the epidemic have returned to Hong Kong, while some mainland and overseas individuals have also entered Hong Kong through various programs."
Since 2020, Hong Kong has effectively closed its borders, isolating itself from the world due to measures such as mandatory up to three-week quarantines, all in line with China's zero-COVID policy.
The former British colony began relaxing these policies in late 2022, with authorities striving to rebuild business confidence and attract investors following over three years of stringent COVID-19 measures.
Hong Kong's population is projected to reach 8.19 million by mid-2046, the government reported. In this regard, various talent attraction and labor importation initiatives have been launched to drive future population growth over the next two decades.
While the city's fertility rate is anticipated to remain low, population aging is expected to persist.
The government stated, "The number of elderly individuals aged 65 and over is forecasted to nearly double over the 25-year period." By 2046, one in every three Hong Kong residents will fall into the elderly category. Photo by Mr Drake, Wikimedia commons.