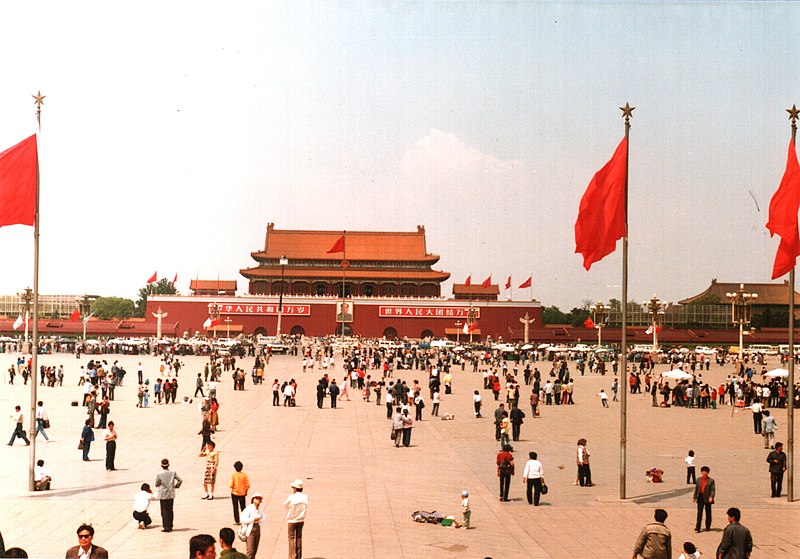 On the 34th anniversary of the Tiananmen Square crackdown, Hong Kong police detained 23 individuals for "breaching public peace" and arrested a 53-year-old woman for "obstructing police
officers." Security measures were heightened as the city witnessed restrictions that curtailed the once-massive vigils commemorating the tragic event. While Hong Kong's vigil was limited, other cities such as Taipei, London, New York, and Berlin carried on the tradition of remembering June 4.
In the vicinity of Victoria Park, where the annual vigils were previously held, a significant police presence conducted stop-and-search operations, accompanied by armored vehicles and police vans. Witnesses from Reuters observed multiple people being taken away, including activist Alexandra Wong, 67, who carried flowers, a man holding a copy of a play related to the Tiananmen crackdown, and an elderly man standing alone with a candle on a street corner.
Amid the tightened security in Hong Kong, approximately 6,000 police officers were deployed, including riot and anti-terrorism units. The police stated that the detained individuals, 11 men and 12 women ranging in age from 20 to 74, were suspected of "breaching the public peace at the scene." Activists in Hong Kong view such police actions as part of China's broader campaign to suppress dissent, contrary to the promised freedoms under the "one country, two systems" model.
The United Nations expressed alarm over the detentions in Hong Kong, while Beijing's Tiananmen Square seemed unaffected by the anniversary, bustling with tourists under the watchful eyes of the police. The Tiananmen Mothers, a group of relatives who lost loved ones during the crackdown, issued a statement through Human Rights in China, asserting that the pain endured by the families has persisted over the past 34 years.
Despite the warnings and restrictions in Hong Kong, some individuals, including bookstore owners, quietly marked June 4. Jailed Hong Kong activist Chow Hang-tung announced a 34-hour hunger strike on Facebook, while in Taiwan, hundreds attended a memorial at Taipei's Liberty Square, where the "Pillar of Shame" statue stood. Taiwan Vice President William Lai emphasized the importance of preserving the memory of the events in Beijing in 1989 and highlighted the distinction between democracy in Taiwan and authoritarianism in China.
Commemoration events took place in over 30 locations worldwide, including Sydney, where demonstrators rallied, chanting "free Hong Kong" and holding up placards and yellow umbrellas, symbols of the pro-democracy movement. Photo by Derzsi Elekes Andor, Wikimedia commons.