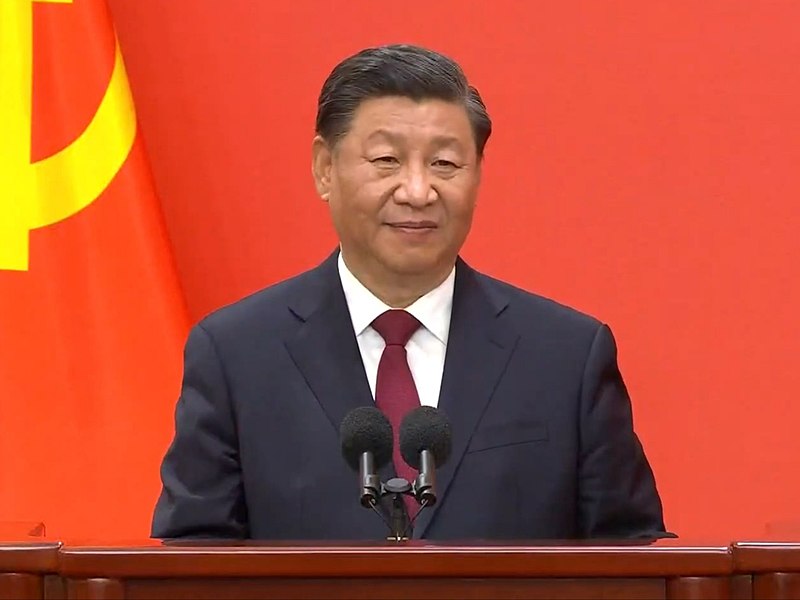 Chinese President Xi Jinping has called on Western countries to lift sanctions against war-ravaged Syria and offered China's assistance in rebuilding the country. During a rare meeting with
Syrian President Bashar al-Assad in the city of Hangzhou, Xi Jinping expressed China's opposition to external interference in Syria's internal affairs and urged all relevant countries to lift illegal unilateral sanctions against Syria. Xi also pledged Chinese support in helping Syria rebuild its economy and address domestic unrest, upgrading their ties to a "strategic partnership."
This meeting between Xi Jinping and Assad marks a significant development, as it bolsters Assad's efforts to reintegrate Syria into the global community. Syria joined China's Belt and Road Initiative in 2022 and was readmitted to the Arab League in May. A "strategic partnership" in Chinese diplomacy signifies closer coordination on regional and international issues, including in the military domain.
Western sanctions on Syria have been progressively tightened since the start of the civil war in 2011, which has resulted in significant humanitarian suffering and displacement. While Syria is in desperate need of foreign investment for reconstruction, it remains a challenging destination for Chinese firms due to the risk of U.S. sanctions under the Caesar Act of 2020.
China has been increasing its diplomatic engagement in the Middle East and played a role in brokering a reconciliation deal between Saudi Arabia and Iran in March. Beijing is emphasizing its commitment to helping countries resolve disputes through economic development and peaceful diplomacy, aligning with its Belt and Road Initiative and global security efforts.
As Syria seeks to rebuild and stabilize, China's support and potential involvement in the country's reconstruction could have significant geopolitical implications in the Middle East. Photo by China News Service, Wikimedia commons.