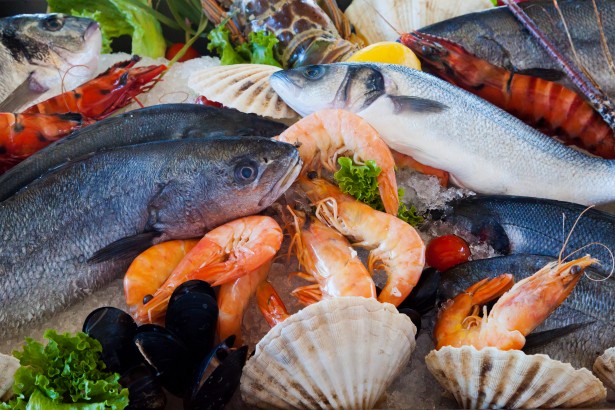 Despite China being Japan's largest seafood export market, marine products make up less than 1% of Tokyo's global trade, primarily centered around the automotive sector.
Therefore, Beijing's recent seafood ban on its neighboring country is seen more as a political statement rather than a substantial economic blow, analysts suggest.
The ban, announced on Thursday by China, is aimed at seafood imports from Japan due to concerns over "radioactive contamination risk" stemming from the release of treated radioactive water from the damaged Fukushima nuclear plant into the sea.
Stefan Angrick, a senior economist at Moody's Analytics, noted that the release of Fukushima water carries more political and environmental implications rather than significant economic consequences. "Economically, the potential ban on Japanese food shipments would have minimal repercussions."
In 2022, Japan exported seafood valued at 87.1 billion yen ($600 million) to its top trading partner, China, accounting for a fifth of its total seafood exports. Meanwhile, Hong Kong, the second-largest seafood market for Japan after mainland China, received another 75.5 billion yen worth of seafood.
Considering that Japan's overall exports, largely led by the automotive and machinery sectors, amount to nearly 100 trillion yen, the impact of China's ban remains negligible, analysts argue.
The dynamic between China and Japan is multifaceted, rooted in historical context and the question of regional power dynamics. Recently, Beijing criticized an agreement involving the United States, South Korea, and Japan to strengthen their military and economic ties.
Chong Ja Ian, an analyst from the National University of Singapore, noted that this week's ban is indicative of the ongoing rivalry between China and Japan, influenced by the broader competition between China and the United States, given Japan's close alliance with Washington.
While seafood exports to China and Hong Kong represented only 0.17% of Japan's total exports last year, experts like Takahide Kiuchi from the Nomura Research Institute underline that even if the import suspension continues for a year, it would only slightly depress Japan's gross domestic product (GDP) by 0.03%.
Given that the majority of Japan's fish catch is consumed domestically, leading seafood producers Maruha Nichiro and Nissui expect limited impact from the ban. Their shares were minimally affected, reflecting a modest underperformance compared to the broader Nikkei index.
In terms of China, its customs data reveals that it mainly sources bluefin tuna and scallops from Japan. However, these imports make up less than 4% of China's seafood imports totaling $18.8 billion. Major suppliers to China's seafood market include Ecuador, India, and Russia.
Overall, experts believe that the ban's influence on the seafood sector is not substantial. Gorjan Nikolik, a senior global seafood specialist at Rabobank, described Japan as an insignificant exporter in the context of the global seafood market.
As a result of the ban, Tokyo Electric Power Co (Tepco), the operator of the Fukushima plant, has pledged to compensate domestic businesses for any financial impact stemming from the drop in seafood exports. According to a Reuters corporate survey conducted this month, around 82% of Japanese companies anticipate that China will remain as crucial to their business in the future as it is presently. Mainland China was Japan's largest export market in 2022, with a total value of $145 billion, as reported by the International Monetary Fund. Photo by Petr Kratochvil, Wikimedia commons.